Pastor Matthew Barnett, Founder of THE DREAM CENTER, Los Angeles, CA
INTRODUCING…Mike and Vilma Conner
Mike & Vilma Conner have served under the leadership of Pastor Matthew Barnett for over 14 years at The Dream Center in Los Angeles, CA. They were the Directors for the Dream Center Discipleship Recovery program. Their passion for helping people with life controlling issues have given them the privilege to see over 6,000 men and women be transformed within the program.
Mike and Vilma have been married for over 13 years, have a grown daughter, son-in-law, 2 grandsons and 2 fur babies (dogs). They love having a balance life of being able to explore new places to travel and also relax at home watching superhero movies.
Mike comes from a background of being a licensed minister for over 30 years, along with being the operational director at the Oklahoma City Rescue Mission. He is a Certified Addiction Treatment Counselor with the State of California as well as a Masters Level Registered Addiction Specialist. Mike is also an author of a book focused on recovery; SOULutions: A Supernatural Understanding for Conquering Chaos and Eradicating Self-Sabotage.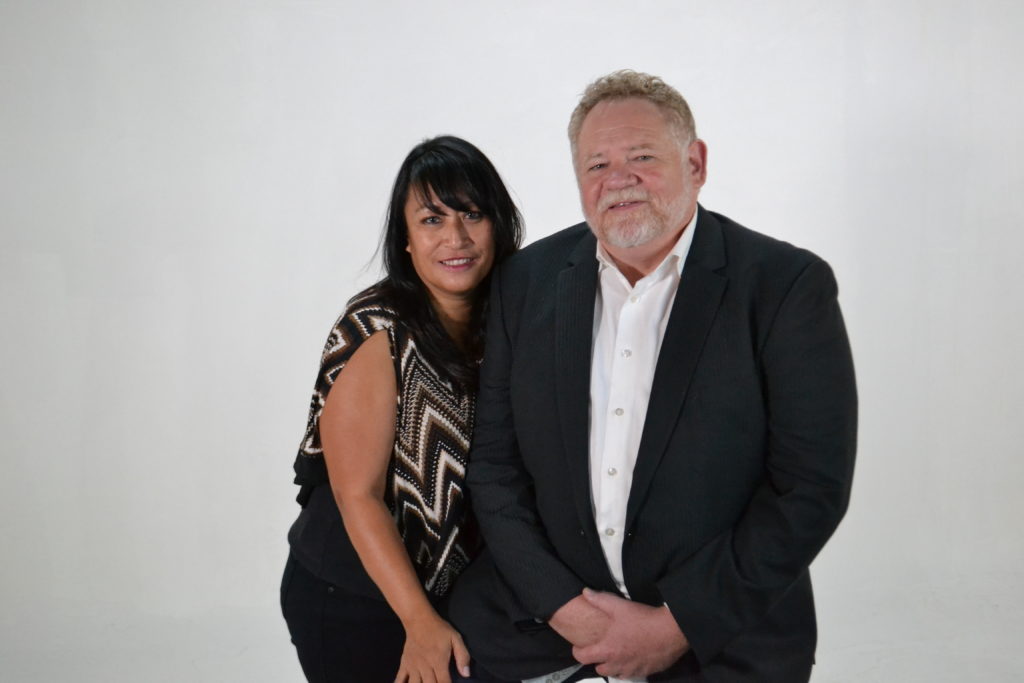 Vilma comes from a background of being a programmer analyst for 13 plus years with the State of California. She is also licensed minister who has a passion for ministering hurting and abused women. Vilma is also a published author since 2009. Her book; Born-Again Virgin: How to Transform Your Life from Promiscuity back into Purity has helped countless numbers of women rediscover their God-given value as well as a fresh start on life without the stigma of their past holding them captive.
A few years ago, God started speaking into their lives that a transition was coming. Then, God placed the City of Beaumont, Texas on their hearts. After a series of events and confirmation after confirmation, 2017 was the year they embarked on a new chapter in their lives. While it was not easy to leave their friends, family, and fellow co-laborers, they left behind a legacy of transformed lives. Their background, unique skills and gifting makes them a power couple for the Kingdom of God as they embrace the new assignment God has given them in Southeast Texas.