The Dream Center of SETX has experienced speakers and consultants to help individuals, a group of people or an entire church congregation in the following areas:
Outreach Ministry – learn how to do street outreaches in your local community. Book a speaker to encourage and motive your group or church in reaching your community. Hands on workshops are also available. Contact us to find out how we can help your group or church get involved in outreaches within the local community.
Recovery Program –  learn how to start a recovery program from the ground up. One on one coaching is available for a minimal price to get you started on a recovery program. Classes are also available for a group or church. Contact us to see how we can assist you in helping those struggling with addictions and/or other life-controlling problems.
Life Recovery Mentorship – learn how your group or church can mentor those that have addictions or life-controlling problems. Workshops are available for your leaders to become mentors for those struggling in this area. Contact us to see how your group or church can make a difference in people's lives.
Human Trafficking – educate your group or church congregation in the area of Human/Sex Trafficking. Learn the do's and don'ts of starting a recovery program or safe house for victims of human trafficking. Contact us to find out more information about this modern day epidemic!
Books –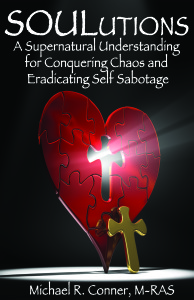 SOULutions By Michael R. Conner
SOULutions is a book about overcoming addictions and other life-controlling problems. This book outlines the principles used by the Discipleship Recovery Program at The Dream Center in Los Angeles, CA. An individual can experience their freedom by first developing a supernatural understanding of who God created you to be. Once that understanding is established a person then goes on to conquer the chaos of addictions by confronting the underlying issues in their life. Finally, the last step is identify and eradicate all indications of self-sabotage in a person's life by seeing yourself as God sees you. Once you see yourself as He does, your life will never be the same again.  BUY SOULutions NOW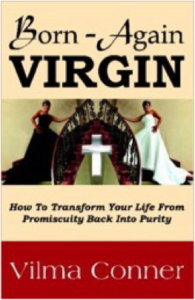 Born-Again Virgin By Vilma Conner
This book will take you on an amazing journey to recapture a life of purity and self-dignity as a Born-Again Virgin. You will learn the basics of Christian dating, develop the right attitude in preparation for your mate and experience an extreme spiritual makeover.  BUY BOOK NOW